Welcome to our world of Award Winning products
Welcome to the web site of Heveas ApS. Unique Ideas. Danish Design. Innovations only. Check out our products in the menu to the left. Also feel free to ask about all the new inventions in our pipeline of ideas.
Thank you for a great IHA
Thank You So Much for your visit at our Booth at IHA 2016 in Chicago!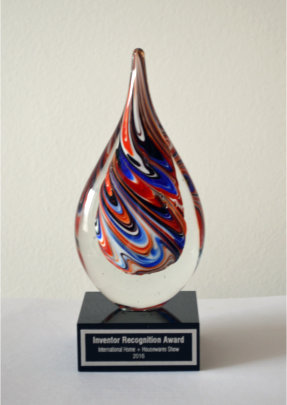 The Greatest Souvenir: The Inventor Recognition Award 2016, International Home – Houseware Show, Chicago
We invent stuff – and have invented Cablox, Limey, SEQINETIC among a lot of other products.