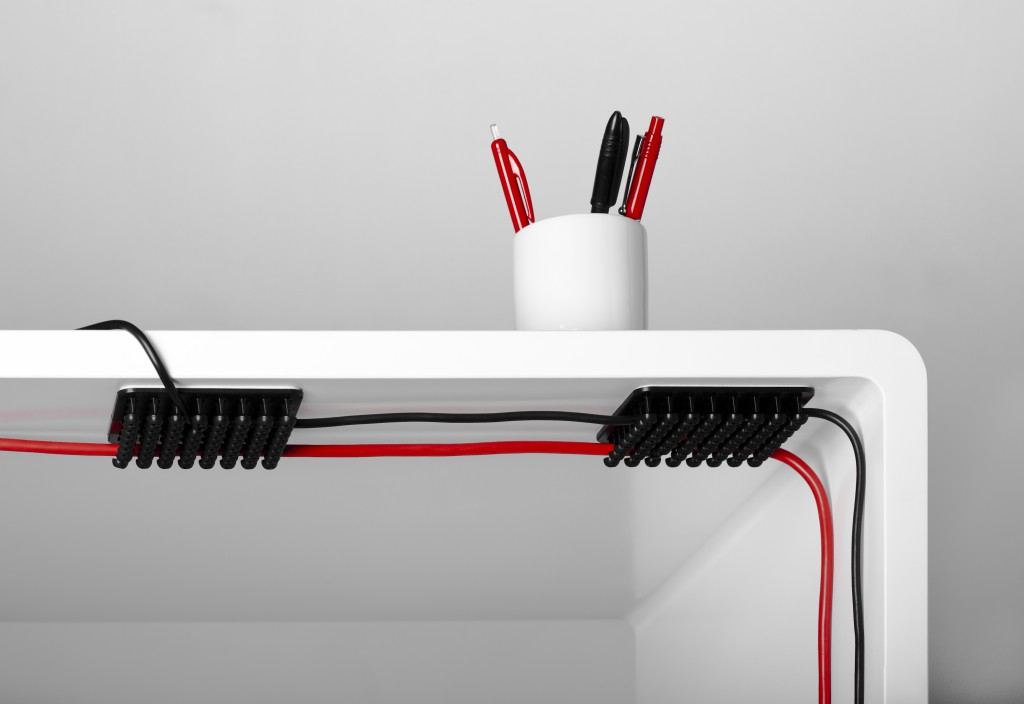 Have you solved your cable problems yet?
With the Cablox Cable Organizer you will truly experience the art of cable management.

With its adhesive back, Cablox can be installed on most surfaces in seconds.
Designed in Denmark, the patented Cablox Cable Organizer fastens and bundles cables of almost any type and size.
Cablox comes in an exclusive box containing 2 cable pads. Instructions are printed on the box.
More info on the Cablox web site.