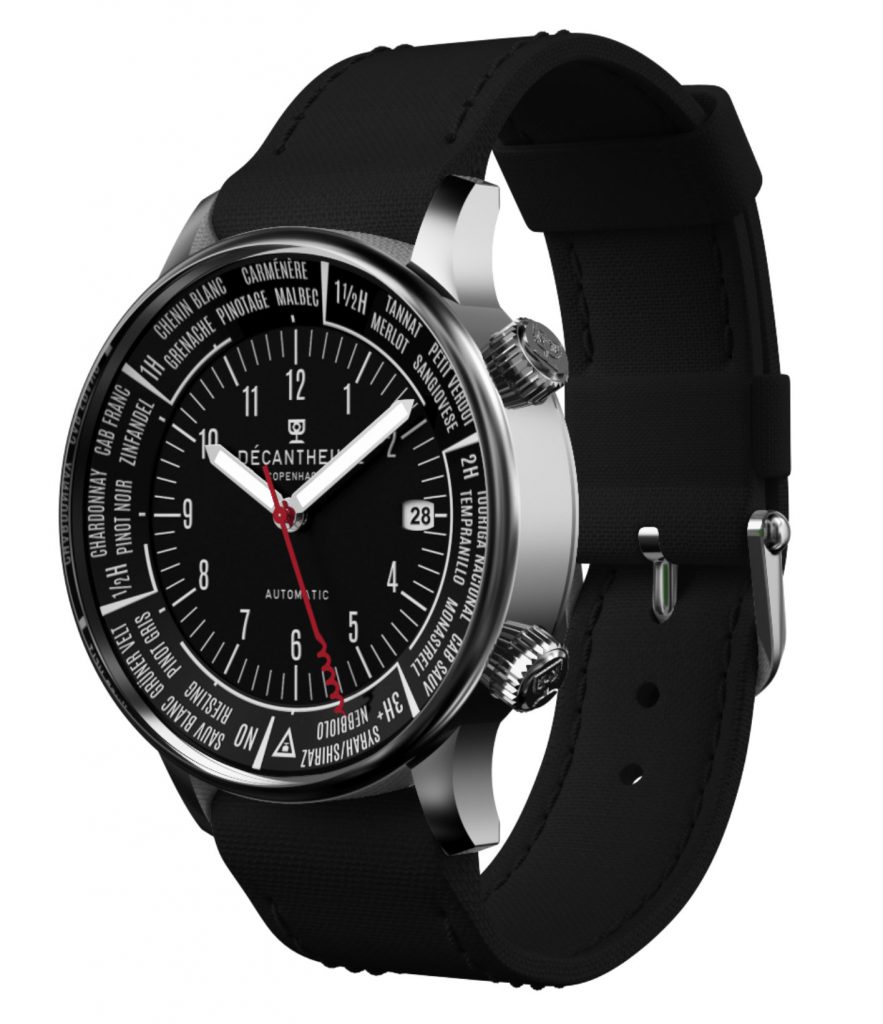 Time. Wine. Wine Time: Décantheure is the world's first dedicated automatic watch for wine lovers. With it's elegant dual crown with rotating inner bezel, Décantheure is designed to enhance your wine drinking experience by keeping track of the decanting time:
The second hand (the Milliége) pick the grape
The minute hand shows the decanting time in minutes (in a glass), like a diver's watch
The hour hand keeps track of the recommended decanting time (in the bottle or a decanter)
Defining a completely new category of timepieces, Décantheure fits the wrists of any Wine God and Goddess. The quality automatic SEIKO movement and the use of only quality materials and parts makes Décantheure an affordable luxury experience. The world's first wine watch for dedicated decanting wine lovers.